Eugène "Gene" Albin Sapp | Obituaries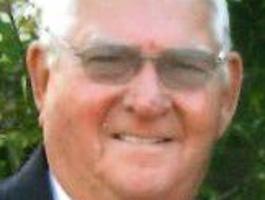 On Sunday morning August 1, 2021, our wonderful and precious dad, Eugene "Gene" Albin Sapp, 88, went to Heaven. He passed away peacefully at his home in Athens, where he and his mother lived together for almost 69 years.
Gene was born on October 17, 1932 to Vincent and Desma Sapp de Cary. He was the fourth of five children. All are now deceased, but there are still many nieces and nephews. Growing up on a small farm in rural Georgia during the Depression, Gene learned the values ​​of hard work, a job well done, honesty and determination. These will serve him well in the years to come.
After graduating from high school, he joined the military and served his country during the Korean conflict. Demobilized from the army, he married Mary Lou Kesler, of Athens, where they lived together for almost 69 years. During those early years, Gene worked as an accident repairer for a local car dealership. At the same time, he attended the evening school at the University of Georgia, where he graduated in 1964 with a degree in business administration. In 1972, Gene, with his four sons and a brother-in-law, started the family business, Modern Body Shop, which continues to serve the Athens area.
Dad was a strong and faithful Christian. He loved his Savior, Jesus Christ. As an elder at Crossroads Community Church, he has attended and faithfully served with his family for over 50 years. He was a true ambassador for Christ. Her smile and laughter were contagious. He loved people and loved to help whatever he could. He was the greatest dad you could wish for. He loved our mother with all his heart, loved her children, grandchildren and great grandchildren until the end. His strong warning was to give your heart to Jesus, to love him with all your might, and one day you will go live with Jesus, just like our daddy did last Sunday morning.
We are grateful for everything he has taught us, for the example he has set for us, and for how to live a faithful and true life. We are grateful for her endless love, generosity, kindness and care for her entire family. We know that Dad heard these words from his Lord: "Well done, good and faithful servant. Enter into the joys of your Lord.
Thanks dad, you are the best. We love you so much.
He is survived by his wife, Mary Lou Kesler Sapp; four sons and four daughters-in-law (whom he called daughters), Morris and Joy Sapp, Lamar and Tracie Sapp, David and Cathy Sapp and Jeff and Carol Sapp; 11 grandchildren, Kellie and Adam Speir, Kerrie and Matt Lang, Whitney and Briana Sapp, Taylor and Charles Merritt, Andrew and Kari Sapp, Amanda and Gabe Martin, Nate and Christy Sapp, Lauren and Kevin Cash, Todd and Jennifer Sapp, Vince and Jenna Sapp and Jake and Annie Kate Sapp; and 25 great-grandchildren.
Funeral Service: Thursday August 5, 2021 at 2:00 pm at Crossroads Community Church, 550 Harve Mathis Road, Athens, GA 30601. Interment will be at the New Hope Worship Center, just south of Royston on US 29.
Family to receive friends: Thursday August 5, 2021 from 12 p.m. to 2 p.m. at the church. at 12 o'clock.
Flowers are accepted or in lieu of flowers, donations can be made to the Children's Department at Crossroads Community Church, 550 Harve Mathis Road, Athens, Georgia 30601.
Lord and Stephens, East is in charge of the arrangements. www.lordandstephens.com.
Posted by MainStreet Newspapers, Inc.
Week of August 8 to 14