Marvin Wilfred (Bill) Yancey | Obituary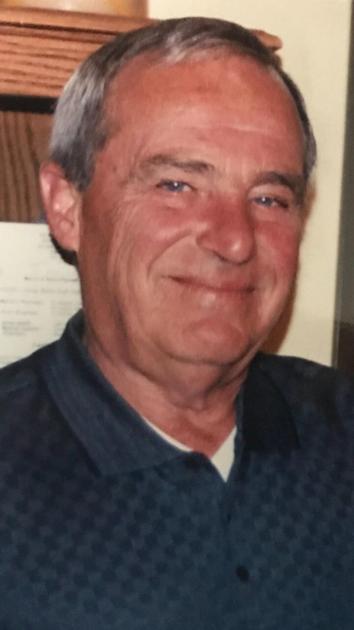 Brookside Funeral and Crematorium
On Sunday, May 16, 2021, Bill passed away at his home in Moxee, WA surrounded by his family, with a surge of love and support. He was 75 years old and had fought a long, hard battle with lung disease.
Bill was born on June 13, 1945 in Portland, OR, to Marvin and Angela (Rivard) Yancey. He grew up in Moxee, WA, where he graduated from East Valley High School in 1964, worked on his father's hop farm, was a qualified fabricator and mechanic, and retired from Hanford in 2013 .
In 1963, he noticed a beautiful girl with different colored hair every day while picking up his sister from St. Joseph's Girls Academy. In 1965, this same daughter, Maryann Parent, agreed to marry him, swearing to "tame Wild Bill". She spent the next 56 years trying, with little success, but their love and commitment was visible for all to see and inspire.
Bill had three daughters. He loved them unconditionally and showed them his love in the form of time and toys. Snowmobiles, 3 wheels, motorcycles, jeeps. His "need for speed" overwhelmed his daughters. From trips to Bowden's Auto Parts with a stop at Dairy Queen on the way home, countless logging trips in the mountains, nights spent in his workshop working on a racing car or Jack Jeffries snowmobiles, don't are just a few of the things he has included his daughters in. He loved life and lived it to the fullest.
Bill was predeceased by his parents, Marvin and Angela, and in-laws, Joseph and Edith Parent. He is survived by his beloved wife Maryann, his three daughters, Kristine (Dwayne) Taylor, Jolene Jones and Jennifer Yancey, four grandchildren, Madison Lenseigne (Stephen Dykier), Aurora Taylor (Robert Etten), Brandon and Zander Jones, one brother, Bob (Carol) Yancey, two sisters, Joy (Bill) Justis, Mary Lu (Mike) Farley, three nephews, Justin Yancey, Jared (Amber) Farley and Tyson (Katie) Justis, two nieces, Angela ( Matt) Farley-Tuttle and Briana Yancey, four great-nephews and five great-nieces.
A special thank you to Memorial Hospice. Tana, Robin and Maggie, you are all angels. We couldn't have done it without your support.
A funeral service will be held on Saturday June 5, 2021 at 11:00 am at Holy Rosary Cemetery in Moxee. Due to Covid, please wear a mask. In lieu of flowers, donations on Bill's behalf can be made to Memorial Hospice c / o Memorial Foundation, Cystic Fibrosis Foundation, Union Gospel Mission or charity of your choice and sent to the care of Brookside Funeral Home (PO Box 1267, Moxee, WA 98936) which takes care of the family. Memories and condolences can be shared at www.brooksidefuneral.com.