Thrift store volunteers 'anxious' to welcome Cambridge bargain hunters as Ontario slowly reopens
As Ontario enters the first stage of the government's plan to reopen, the Cedar Chest Thrift Store will open and welcome the community of Preston for the first time on June 12.
The store's board members are excited to open after months of planning and postponing the first day of opening on May 1.
"We want this to kick off and we're pretty excited to see it," said Richard Denbok, chairman of the store's eight-person board. "I think a lot of people have been sitting in their house for quite a while. They are anxious to get out and do things."
A network of local volunteers have dedicated thousands of hours to preparing the store over the past three and a half months.
Companies donated shelves, racks and cases to display items for sale, while skilled volunteers from Cambridge participated, including painters, builders and social media experts.
And of course, there was a wave of donations from the public.
"I think it will be fun when the first people walk in the door and have just their impressions," said Freda Bryant, a retired nurse and board member who heads up room operations. "We're pretty excited about the look of everything, so we hope they are too."
Denbok says most of the money raised will go to Cambridge Christian School (CCS), he said, as parents cover the full cost of tuition for Myers Road School which has around 200 children. Kindergarten to Grade 8 enrolled. However, the school is not connected to the store apart from a few parents and former teachers who volunteer independently.
"If this can help ease the burden and offset some of the costs of running the school, that's really what we want to see," Denbok said, adding that they also hope to provide funds to other local charities.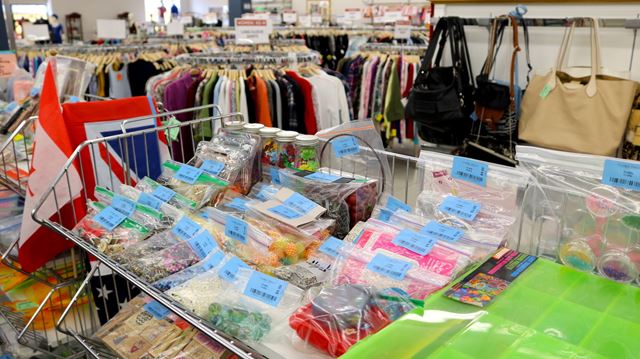 "We all have a passion for Christian education," said Fran Huberts, board member. "I really hope we can help others."
Formerly a BiWay discount store, the 9,000 square foot building next to the Post Office on King Street East has a large area for volunteers to sort donations, including clothing, accessories, housewares, appliances and electronics, furniture, books, games and toys, and more.
"One of our goals is also to try and strive for quality," said Huberts, a retired CCS teacher who is in charge of the back room.
Before items are put into storage, Cedar Chest quarantines all merchandise, thoroughly cleans everything, and tests all electronics and appliances. But, Denbok says they're "very, very picky" about what ends up on the floor.
"There are a lot of people in Cambridge faith communities who are sitting with donated goods in their garages, waiting for us to start collecting them," said Denbok, whose garage is filling up with bags of donations from neighbors. "We had a lot of people with donations ready to go before COVID-19 hit. "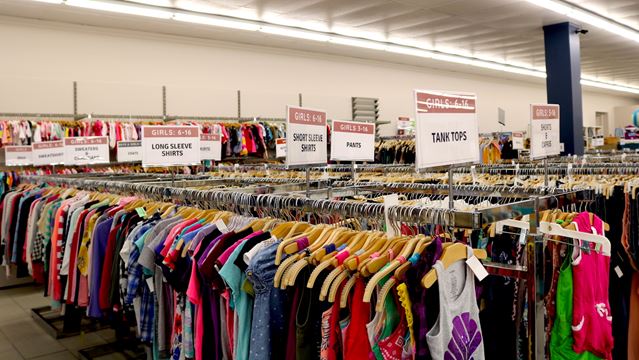 Volunteer manager Amy Voortman, a relative of Cambridge Christian School, says she is thrilled to use her retail background and meet the residents of Preston as they browse the store.
"It's a great way to get to know the community," she said.
Voortman says Cedar Chest has already got dozens of great volunteers raising their hands to help.
Loading…
Loading…Loading…Loading…Loading…Loading…
But Denbok says they're still looking for more help. An online volunteer application form can be found on the Cedar Chest website.
"Our mission is to be a favorite thrift store in Cambridge. That's our goal," said Denbok.