Higher interest rates could worsen the national debt crisis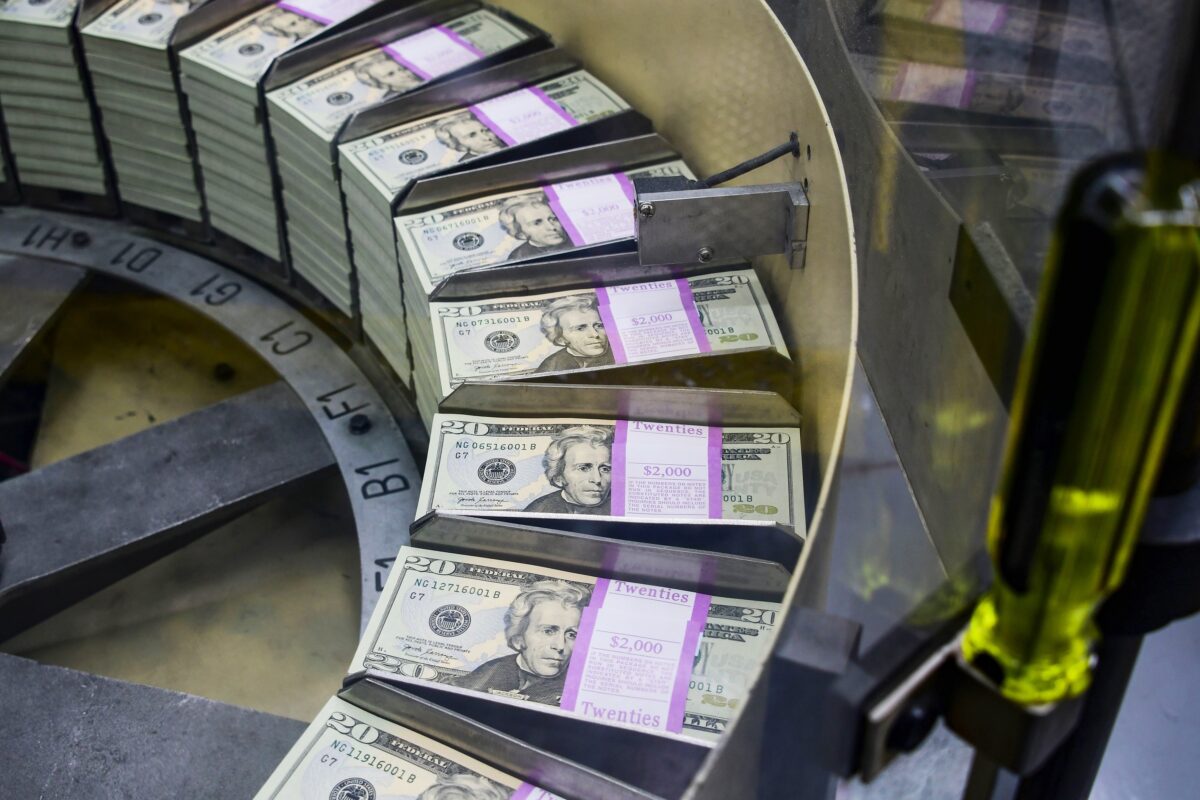 Will rising interest rates add to the US government's fiscal woes?
With the US annual inflation rate at a four-decade high of 8.6%, the Federal Reserve is accelerating monetary policy tightening by aggressively raising interest rates. The Federal Open Market Committee (FOMC) pulled the trigger on a 75 basis point rate hike on Wednesday and the U.S. rate futures market is forecasting another three-quarter point hike at next month's policy meeting. .
But now that the central bank is moving from a near-zero federal funds benchmark, there are growing concerns about the impact of this tightening cycle on the national debt crisis.
The national debt of the United States is over $30 trillion, while the federal government makes about $305 billion a year in interest payments. President Joe Biden's 2023 budget projects net interest payments to exceed $1 trillion by 2031, but the administration's estimates are based on moderate interest rate projections over the next decade ( pdf).
According to the Congressional Budget Office (CBO), interest charges are expected to reach $1.2 trillion in 2032, totaling more than $8 trillion over the next decade. Interest payments will represent a record 3.3% of GDP, the highest percentage since 1991, when it was 3.2%.
Figures from the nonpartisan budget watchdog are based on an average rate of 0.9% on three-month Treasury bills in calendar year 2022, then rising to 2.3% by 2032 The CBO also predicts that the interest rate on 10-year Treasury bills would average 2.4. percent this year and then 3.8 percent by 2032.
In a new analysis from the Committee for a Responsible Federal Budget (CRFB), experts assessed what net interest costs would be if rates were to rise.
The CRFB estimates that if rates are 100 basis points higher than the CBO's projections, interest payments will rise to a total of $10.7 trillion. If rates rise 200 basis points above his forecast, total interest payments will jump to $13.4 trillion.
Higher interest rates would also bolster the national debt and federal deficits, the group said.
Under current law, the national debt is expected to skyrocket to an all-time high of 110% of GDP by 2032. If rates were to rise 50 basis points, the debt would climb to 114% of GDP. An increase of 100 or 200 basis points would bring the debt-to-GDP ratio to 118 and 126 percent, respectively.
"As the national debt continues to rise and interest rates on treasury bills continue their upward trajectory, the federal government's interest payments on its debt are expected to rise rapidly through fiscal year 2032. As a result, net interest will comprise an increasingly large share of federal spending, increasing deficits and crowding out other important priorities," wrote Jordan Haring, a policy analyst at CBRF, in the report. should strive to reduce budget deficits and put debt on a sustainable path through a combination of entitlement reforms, spending cuts and revenue increases."
Although some policymakers think higher inflation is good for the budget in the short term, it will have medium- and long-term consequences, says Marc Goldwein, senior vice president and senior policy director at the FBRC.
"There's a very real risk if inflation is sustained, but temporary, and the interest rate increases to combat it are sustained and permanent, it's going to be very painful for the federal budget," Goldwein told The Epoch. Times.
There are solutions for the federal government to avoid intense fiscal and inflationary pressures, Goldwein noted.
Some of the measures would include halting the rise in the budget deficit, halting deficit-financed spending, and ensuring that efforts such as canceling the $1.5 trillion student loan debt do not happen. not produce. But that could be difficult for politicians, especially in election years.
"While giving things away is politically popular, I think there's a growing understanding among the American public that more deficit financing is going to make the inflation situation worse," Goldwein added.
Biden has told the public that his administration has reduced the budget deficit, recently saying it was on course for "the biggest single-year decline in American history."
Experts note that this is misleading and inaccurate for several reasons. The first is that much of the COVID-related stimulus, relief and emergency spending has expired. The second is that the national debt is still on track to increase by $1 trillion.
"Congress has repeatedly increased the national debt to avoid making hard choices. The debt now stands at $30.4 trillion, or more than $230,000 per American household," David Ditch wrote. , policy analyst at the Grover M. Herman Center for the Federal Budget at the Heritage Foundation.
"We see the consequences of all this deficit spending in the form of the ongoing inflation crisis – and the long-term consequences of our unsustainable debt could be even worse."
Last month, the CBO projected that the US deficit would fall to $1 trillion this year and then begin to rise in 2024, adding that "if lawmakers change current laws to maintain certain policies currently in place, even larger increases debt would ensue".